In the world of Rising Sign Astrology, understanding your rising sign is essential for gaining deeper insights into your personality and life path. As a crucial component of your birth chart, the rising sign reveals how you present yourself to others and interact with the world around you.
This post will delve into the significance of your rising sign in astrology, how to calculate it from date, time and place of birth, as well as the traits associated with each zodiac's rising sign. We will also provide guidance on calculating your unique rising sign based on date, time, and location of birth.
Moreover, our discussion will delve into characteristics associated with each zodiac's rising signs – from Aries risings' boldness to Pisces risings' empathetic nature. Additionally, we'll examine how these traits intertwine with sun signs and moon signs to create a comprehensive astrological profile.
Finally, by harnessing the power of Rising Sign Astrology knowledge for personal growth purposes, we aim to help spiritual seekers identify their strengths and weaknesses while aligning their life goals according to these profound astrological insights.
Understanding Your Rising Sign
Your rising sign, also known as the Ascendant, is the zodiac sign that was rising on the eastern horizon at the exact moment of your birth. The Ascendant's importance is evident in its influence on physical appearance, style, and how others view you. In this section, we will delve deeper into what a rising sign is and why it's essential to know yours.
The Ascendant: A Unique Astrological Marker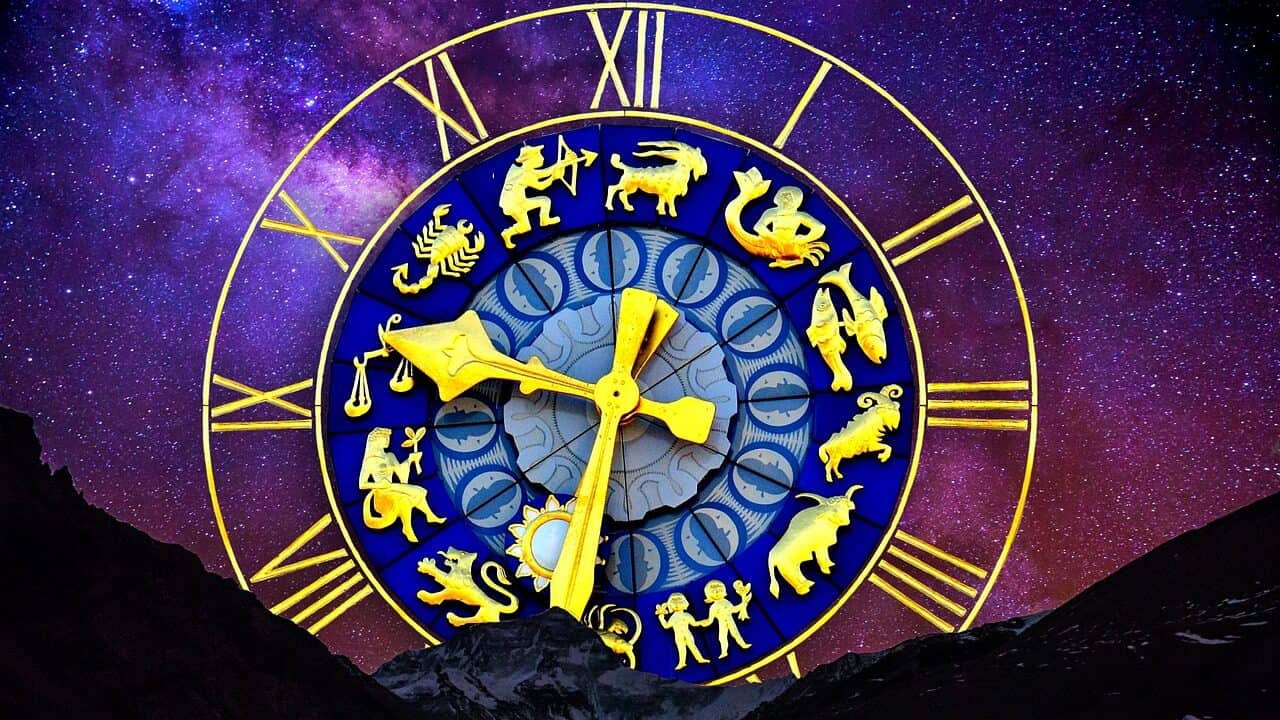 The Ascendant sign, which is a unique astrological marker for each individual, represents how they present themselves to others and can be quite distinct from their core personality (Sun sign). The rising sign acts as an astrological mask that influences first impressions and how people initially view us. This "mask" can sometimes be quite different from our true selves represented by our Sun signs.
Rising Signs vs. Sun Signs: What's the Difference?
Sun Sign: Represents your core personality traits, ego identity, and general life path. Most people are familiar with their sun signs because they're determined solely by date of birth.
Rising Sign: Represents how you appear to others – your outward demeanor or "persona." Unlike sun signs which only require knowing one's birthday; calculating one's rising requires knowledge about time & place of birth too.
An Ever-Changing Skyline Influences Our Lives
The position of celestial bodies constantly changes due to Earth's rotation around its axis every 24 hours – causing various zodiac constellations to rise and set throughout the day. This dynamic movement results in each zodiac sign rising on the eastern horizon for about two hours daily, making it essential to know your exact birth time when calculating your Ascendant.
Why Your Rising Sign Matters
Your rising sign is a vital component of your astrological chart because it provides insight into how you interact with others and how they perceive you at first glance. It can also influence other aspects of life such as relationships, career choices, and even fashion preferences. By understanding this unique aspect of yourself, you can better navigate social situations and make more informed decisions aligned with your true nature.
Comprehending your Ascendant is a significant progression in recognizing yourself and the way you engage with the environment around you. The importance of your Rising Sign cannot be understated, as it can provide valuable insight into who you are at a deeper level.
The Importance of Your Rising Sign
While many people are familiar with their Sun sign, understanding your rising sign adds another layer to interpreting your astrological chart. This crucial aspect influences not only how you present yourself to others but also affects various aspects of life such as relationships and career choices.
First Impressions and Personal Style
Your rising sign is often considered the "mask" you wear in public, shaping the first impressions others have of you. It determines your personal style, including clothing preferences, body language, and overall demeanor. Gaining an understanding of your Ascendant can help you to create a positive impression on those around you.
Influencing Relationships
Rising signs play a significant role in shaping our interpersonal connections. They influence how we approach new acquaintances and maintain existing relationships. For example, someone with an Aries rising may be more assertive when meeting new people while a Pisces rising individual might come across as empathetic and sensitive in their interactions.
Example:
A person with Libra Rising will likely seek harmony within their relationships and strive for balance between themselves and their partner.
An individual with Scorpio Rising may have intense emotional connections that lead them to form deep bonds or experience power struggles within partnerships.
Impact on Career Choices & Success
Your Ascendant can provide valuable insights into which professional paths align best with your natural talents and inclinations. Each zodiac sign has unique strengths that can contribute positively towards specific careers or work environments.
For instance:
A Taurus rising individual may excel in finance or real estate due to their practical nature and appreciation for stability.
Someone with Gemini Rising might thrive in careers that involve communication, such as journalism or public relations.
In addition to guiding career choices, your rising sign can also influence how you navigate workplace dynamics. Understanding the traits associated with your Ascendant can help you adapt more effectively within professional settings and foster success in your chosen field.
The significance of your ascendant sign is immense, as it can give us a better understanding of how we interact with our environment and may even shape our identity. By understanding how to calculate your rising sign, we can gain a deeper appreciation for its influence on our lives.
How to Calculate Your Rising Sign
To calculate your rising sign, you must have the date of birth, time of birth and location as these determine which zodiac sign is ascending on the eastern horizon at any given moment. This is because the zodiac sign that was rising on the eastern horizon changes approximately every two hours. Therefore, even a small difference in time or location can result in a different rising sign.
Once you have gathered this information, there are various online tools available to help you determine your Ascendant. However, it's essential to ensure that the data entered is accurate for precise results.
Date of Birth
Your date of birth plays an integral role in determining not only your Sun sign but also other aspects such as Moon and Rising signs. The position of celestial bodies at the exact moment you were born influences these astrological components.
Time of Birth
Exact Time: To accurately calculate your rising sign, knowing the exact time when you were born is crucial. If possible, consult official records like a birth certificate or ask family members who may remember specific details about your arrival into this world.
Approximate Time: If an exact time isn't available or uncertainty exists regarding the accuracy, using an approximate range might still provide useful insights into potential characteristics associated with nearby Ascendants; however, keep in mind that precision will be compromised.
Location
The geographical location where you were born also affects which zodiac sign was ascending at that particular moment. Latitude and longitude are used to take into consideration the discrepancies due to Earth's axial tilt and spin when utilizing online calculators.
With these three pieces of information in hand, you can now use an online rising sign calculator to determine your Ascendant and gain deeper insights into your astrological makeup.
To calculate your rising sign, you must have knowledge of the date, time and location of your birth. With this information in hand, let us now explore the characteristics associated with each rising sign.
Characteristics Associated with Each Rising Sign
Each rising sign carries its own unique traits that influence your physical appearance, style, and how others perceive you. By understanding these characteristics, you can gain a deeper insight into yourself and learn to embrace the strengths associated with your Ascendant. Below are brief descriptions of each rising sign's attributes:
Aries Rising Traits – Boldness & Confidence
Aries rising individuals exude boldness and confidence in their demeanor. They often have an athletic build and may be seen as natural leaders due to their assertive nature.
Taurus Rising Traits – Stability & Practicality
Those with Taurus rising tend to prioritize stability and practicality in life. They usually possess strong features, giving them an air of reliability and trustworthiness.
Gemini Rising Traits – Curiosity & Adaptability
Gemini risings are known for their curiosity and adaptability. Their expressive faces convey a sense of intelligence while they effortlessly engage in conversation or switch between various interests.
Cancer Rising Traits – Sensitivity & Intuition
The Cancer rising individual tends to display sensitivity and intuition through their gentle facial expressions or caring gestures towards others.
Leo Rising Traits – Creativity & Charisma
Leo rising individuals are often characterized by their creativity and charisma. They have a magnetic presence that draws attention, making them natural performers or leaders.
Virgo Rising Traits – Analytical & Precise
Virgo risings exhibit an analytical and precise nature. Their appearance is typically neat and organized, reflecting their meticulous approach to life.
Libra Rising Traits – Diplomatic & Charming
The Libra rising individual possesses diplomatic skills and charming qualities. They often appear polished and refined, with a strong sense of balance in both their physical features and personal style.
Scorpio Rising Traits – Mysterious & Determined
Scorpio risings exude mystery and determination through their intense gaze or powerful aura. These individuals can be quite private but possess unwavering resolve when pursuing goals.
Sagittarius Rising Traits – Inquisitive & Optimistic
A person with Sagittarius rising is usually seen as inquisitive and optimistic due to their adventurous spirit or open-mindedness towards new experiences.
Capricorn Rising Traits – Ambitious & Disciplined
Capricorn rising individuals are known for their ambition and discipline. They often appear mature or serious, with a strong sense of responsibility in both personal and professional matters.
Aquarius Rising Traits – Innovative & Independent
The Aquarius rising person is typically innovative and independent. Their unique appearance or unconventional style reflects their forward-thinking mindset.
Pisces Rising Traits – Empathetic & Dreamy
Individuals with Pisces rising tend to be empathetic and dreamy, exuding a softness or ethereal quality through their facial expressions or body language. These individuals possess an innate capacity to establish a rapport with others on a feeling-based level.
Gaining an insight into one's self and the environment can be achieved by delving into the distinctive features of each ascendant. By exploring the interaction between your rising, sun, and moon signs, you can gain a deeper insight into how these energies work together to shape your life.
The Interaction of Rising, Sun, and Moon Signs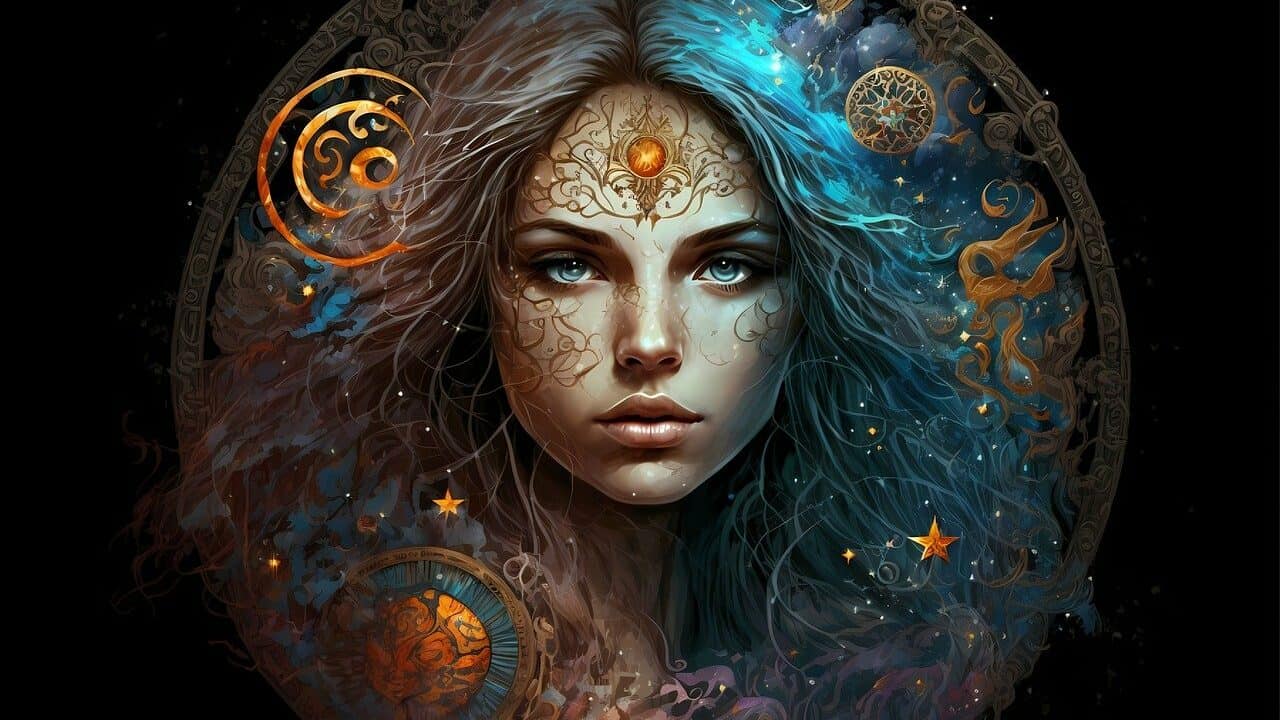 Understanding the complex interplay between your rising sign, sun sign, and moon sign is essential for a comprehensive understanding of your astrological profile. Each of these elements contributes to different aspects of your personality and life experiences. By exploring their interactions, you can gain insight into yourself and use it for self-development.
Balancing Your Inner Self with Outer Persona
Your rising sign represents how you present yourself to others and influences the first impressions people have about you. In contrast, your sun sign reflects your core identity – who you are at heart. The moon sign reveals your emotional nature, instincts, needs, and reactions in various situations.
Rising Sign: Physical appearance & outward behavior
Sun Sign: Core identity & conscious self-expression
Moon Sign: Emotional nature & subconscious desires
A harmonious balance between these three signs can lead to a more authentic expression of oneself while also maintaining healthy relationships with others. For example, if all three signs are compatible, it's likely that there will be fewer internal conflicts or misunderstandings in interpersonal interactions.
Recognizing Patterns in Relationships & Career Choices
Analyzing the interaction among rising signs helps reveal patterns in our relationships as well as the career choices we make throughout our lives. By recognizing these patterns based on astrology principles like compatibility and elemental associations, we can make informed decisions about our personal lives.
For instance, if your rising sign is Aries and your sun sign is Leo, you might be drawn to careers that involve leadership or creativity. On the other hand, a person with a Cancer rising and Virgo sun may excel in nurturing roles such as healthcare or education. In relationships, understanding how your partner's signs interact with yours can provide valuable insights into compatibility and potential challenges.
In conclusion, by understanding the interaction of rising, sun and moon signs, you can gain valuable insight into your inner self and outer persona. With this knowledge in hand, it's time to explore how to use your rising sign for personal growth.
How to Use Your Rising Sign for Personal Growth
Your rising sign can provide valuable insights into your personality, strengths, and weaknesses. By recognizing your characteristics, you can exploit this comprehension to further individual development and make better choices in various parts of life. In this section, we will discuss how you can leverage the power of your rising sign to enhance your overall wellbeing.
Identifying Strengths & Weaknesses Associated with Your Rising Sign
The first step towards using your rising sign for personal growth is identifying the unique characteristics associated with it. These traits may manifest as both strengths and weaknesses in different situations. For example:
Aries Rising individuals are known for their boldness and confidence but may struggle with impulsiveness.
Taurus Rising people possess a strong sense of stability and practicality but might be resistant to change.
Gemini Rising individuals are curious and adaptable yet sometimes perceived as indecisive or superficial.
To identify the specific attributes related to your own rising sign, consider researching reputable astrology resources such as AstroSage or consulting an experienced astrologer who can help interpret your birth chart more accurately.
Aligning Life Goals According to Astrological Insights
Once you have identified the key traits associated with your rising sign, you can begin incorporating this information into goal-setting practices that align with these natural inclinations. This alignment will enable you to capitalize on inherent strengths while also addressing potential challenges head-on:
Create SMART goals: Set Specific, Measurable, Achievable, Relevant (to your astrological insights), and Time-bound goals that take into account your rising sign's characteristics. This approach will help you create a roadmap for personal growth that is tailored to your unique astrological makeup.
Develop self-awareness: Regularly reflect on how your rising sign traits manifest in daily life, both positively and negatively. Cultivating this awareness can lead to more mindful decision-making and improved emotional intelligence.
Seek balance: Recognize areas where the influence of your rising sign may be causing imbalance or conflict in relationships, career choices, or other aspects of life. By acknowledging these patterns, you can work towards achieving greater harmony between your inner self and outer persona.
Incorporating astrology into personal development practices can offer valuable insights into our unique strengths and challenges as individuals. By understanding the role of our rising signs in shaping who we are, we can harness this knowledge for continued growth and wellbeing throughout our lives.
Frequently Asked Questions Rising Sign Astrology
What does your rising sign represent in astrology?
In astrology, the rising sign, also known as the Ascendant, represents your outer persona and how you present yourself to others. It influences first impressions and reveals how you instinctively react to situations. The rising sign is a significant factor in understanding one's personality traits, strengths, weaknesses, and life goals.
Is the rising sign horoscope more accurate?
The rising sign horoscope can provide more accurate insights into an individual's character because it takes into account not only their sun sign but also their time of birth. This combination offers a deeper understanding of personal traits and tendencies than just considering the sun sign alone.
Why is the rising sign important?
The importance of the rising sign lies in its ability to reveal aspects of our personality that may be hidden or less obvious. It helps us understand our motivations, reactions to circumstances, relationships with others, career choices and overall approach towards life. Knowing your Rising Sign can aid in self-awareness and personal growth.
How is your rising sign determined?
Your Rising Sign is determined by three factors: date of birth (which determines the Sun Sign), exact time of birth (crucial for calculating Ascendant) & location (longitude & latitude). These details are used together within an astrological chart called the Natal Chart, which calculates precise positions of celestial bodies at a given moment – thus revealing one's Rising Sign.
Conclusion
By calculating your birth chart, you can determine which zodiac sign was on the horizon at the time of your birth, influencing how others perceive you and shaping your outer persona.
Each rising sign comes with its unique set of characteristics, from Aries' boldness to Pisces' dreaminess. Recognizing these traits can help you identify strengths and weaknesses associated with your rising sign and align life goals according to astrological insights for personal growth.
If you're interested in exploring Rising Sign Astrology further, browsewellness.com offers a wide range of resources to help guide spiritual seekers looking to improve their well-being.