Meditation benefits are vast and varied, offering a plethora of advantages for those who practice it regularly. From its capability to diminish worry and uneasiness to boosting cognizance of oneself and emotional prosperity, meditation techniques have been demonstrated to bring about good changes in our mental well-being.
Moreover, the physical health benefits of meditation cannot be overlooked. Regular practice can lead to improvements in heart rate variability, immunity boosting through relaxation response, and even encouraging healthier lifestyle choices. Furthermore, mindfulness-based interventions provide support for caregivers' mental health while also fostering compassion and empathy through loving-kindness practices.
In this blog post, we will delve into various aspects of meditation benefits including managing chronic pain with mindfulness-based stress reduction (MBSR) techniques and strengthening attention span & focus using concentrative or open monitoring meditations. By exploring these diverse topics related to meditation's positive effects on both mind and body, you'll gain a deeper understanding of how incorporating this ancient practice into your daily life can greatly enhance overall well-being.
Reducing Stress and Anxiety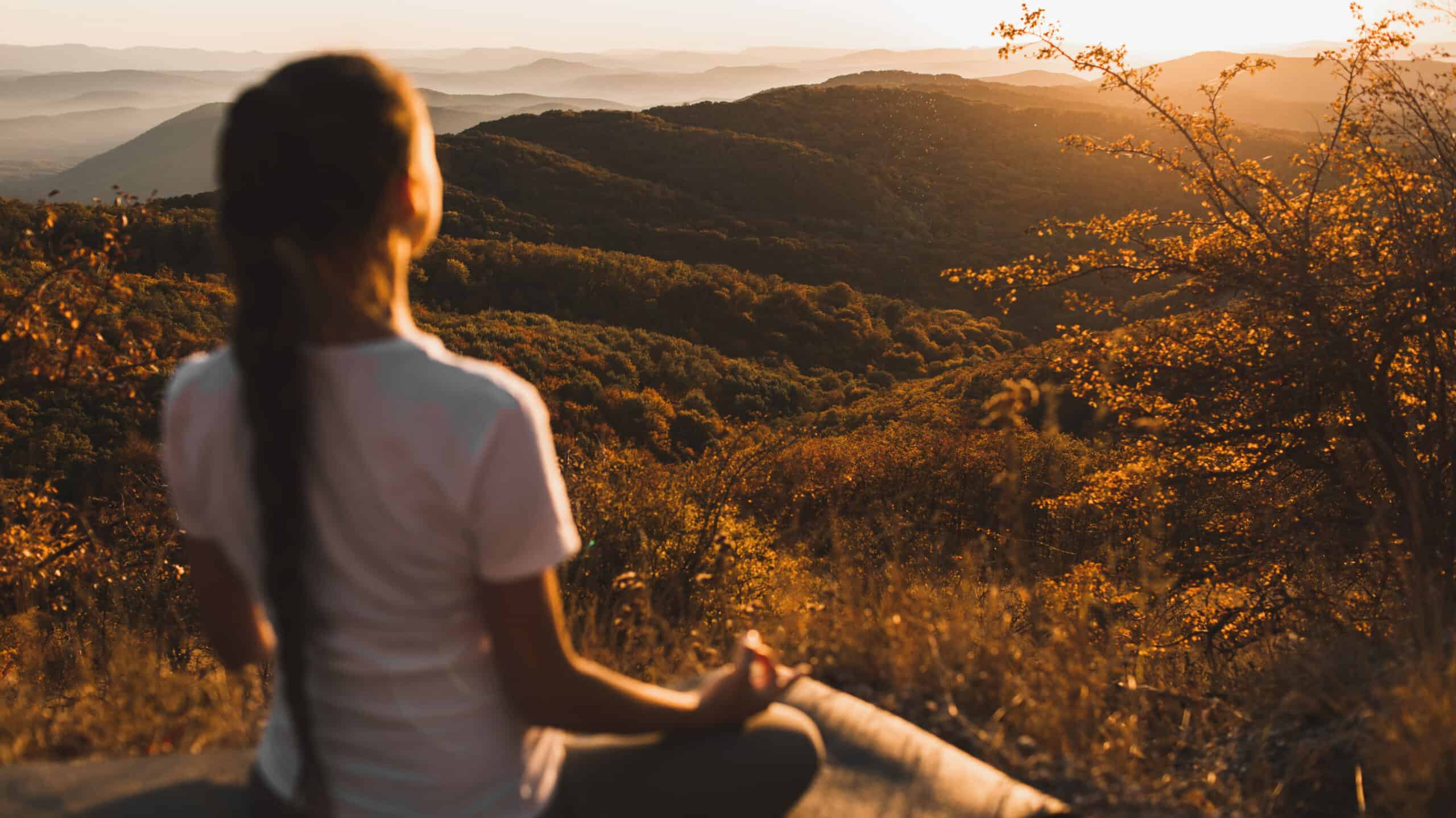 Meditation has been proven to reduce stress levels and improve symptoms of stress-related conditions. It may also help control job-related anxiety, making it an effective tool for managing daily pressures. In this section, we will explore how meditation lowers cortisol levels and discuss techniques for managing work-related stress.
Lowering Cortisol Levels Through Meditation
Cortisol is a hormone responsible for regulating the body's response to stress. When you practice mindfulness meditation regularly, your cortisol levels can decrease significantly. This reduction in cortisol helps promote relaxation and reduces feelings of anxiety or tension.
Research shows that regular meditation practice leads to lower cortisol production in response to stressful situations compared with non-meditators. By incorporating meditation into your daily routine, you can better manage the physical sensations associated with elevated cortisol such as rapid heartbeat, shallow breathing, or muscle tension.
Techniques for Managing Work-Related Stress
Breathing Exercises: Simple deep-breathing exercises are an easy way to start meditating at work when feeling overwhelmed by tasks or deadlines. Close your eyes and take slow deep breaths through your nose while focusing on each inhale-exhale cycle; continue this process until you feel calmer & more centered.
Focused Attention: Practice focused attention by choosing a specific object (e.g., pen) or sensation (e.g., your breath) to concentrate on for a set period. This technique helps train the mind to remain focused and present, reducing anxiety caused by racing thoughts or future worries.
Mantra Meditation: Repeating a word or phrase (mantra) can help calm the mind and create a sense of inner peace during stressful moments at work. Choose a mantra that resonates with you personally, such as "peace" or "relax," and silently repeat it while focusing on its meaning & vibrations within your body.
Incorporating these meditation techniques into your daily routine can lead to significant improvements in managing stress levels both at work & home. This can result in an overall enhanced mental health well-being, with long-term benefits associated with reduced anxiety-related symptoms such as insomnia, irritability, mood swings, etc., thus making them essential tools to anyone seeking a healthier and happier life.
Through meditation, we can gain insight into our thoughts and feelings to effectively manage stress and anxiety, thus enabling us to live with greater peace of mind. Meditation can provide an opportunity to gain greater insight into oneself, leading to improved emotional balance and enhanced peace of mind.
Enhancing Self-Awareness and Emotional Well-being
By engaging in meditation, individuals can cultivate a heightened sense of self-awareness which may lead to improved emotional well-being. Through regular practice of focused-attention meditation, one can gain a heightened self-awareness and better manage their emotional responses in different contexts.
Developing Mindfulness through Focused Attention
Focused attention meditation involves concentrating on a single point of reference, such as the breath or a mantra. This practice helps train the mind to stay present and aware of thoughts without judgment or distraction. As one becomes more adept at maintaining focus during meditation sessions, they may also experience increased mindfulness throughout daily life. Research has shown that mindfulness-based cognitive therapy (MBCT) can be effective in reducing symptoms of depression and anxiety while enhancing overall mental health.
Improving Emotional Regulation with Meditation Techniques
In addition to promoting mindfulness, regular meditation practice can help improve emotional regulation by increasing awareness of physical sensations associated with emotions. For example, when feeling anxious or stressed, an individual might notice tightness in their chest or shallow breathing patterns. Through consistent practice of meditation techniques, one learns how to recognize these physical cues early on and respond effectively before negative emotions escalate.
Breathing exercises: Deep diaphragmatic breathing not only calms the nervous system but also serves as an anchor for focusing attention during moments of heightened emotion.
Body scan: This technique involves mentally scanning the body for areas of tension or discomfort, allowing individuals to become more attuned to their physical sensations and emotions.
Mindful self-compassion: By cultivating a kind and non-judgmental attitude towards oneself, one can develop greater resilience in coping with emotional challenges.
Practicing meditation regularly can lead to heightened consciousness and improved mental health. Individuals may find that, through learning how to more skilfully cope with their thoughts and emotions, they are able to attain heightened joyfulness, decreased tension levels, and augmented total life quality.
Meditating can be a valuable asset for expanding self-comprehension and mental prosperity, assisting us with honing mindfulness through concentrated consideration and improving our capacity to direct feelings. As we move on to the next heading of supporting caregivers' mental health, it is important that we consider how mindfulness-based interventions can provide much-needed support for those who are in caregiving roles.
Supporting Caregivers' Mental Health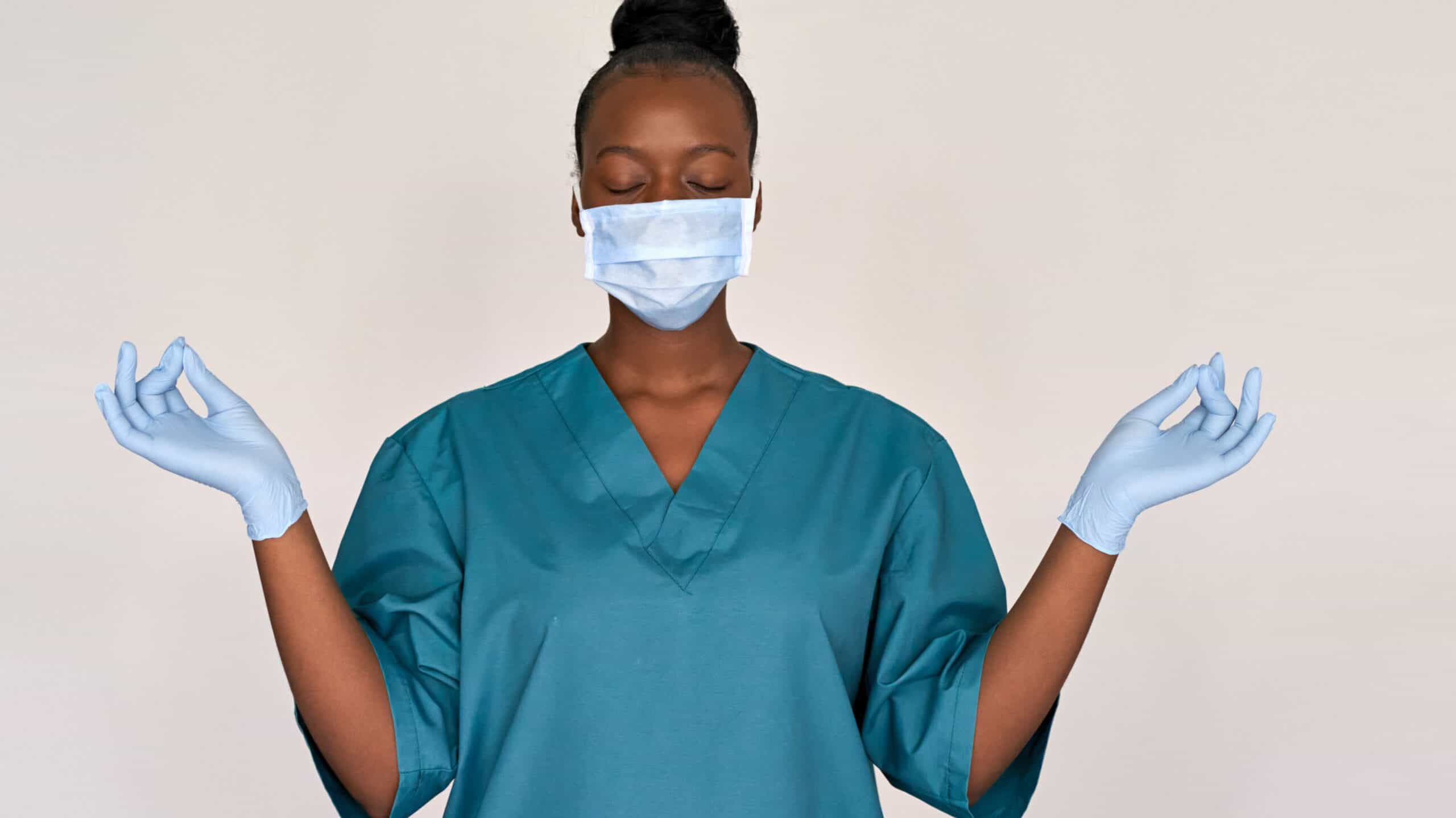 Meditation has been shown to help control stress and improve coping skills in caregivers of family members with dementia or other chronic illnesses. This leads to increased resilience during challenging times. By incorporating mindfulness-based interventions and focusing on reducing burnout risk among healthcare professionals, meditation can provide essential support for those who dedicate their lives to caring for others.
Mindfulness-Based Interventions for Caregiver Support
Mindfulness-based interventions (MBIs), such as Mindfulness-Based Stress Reduction (MBSR) and Mindfulness-Based Cognitive Therapy (MBCT), have demonstrated effectiveness in helping caregivers manage the emotional challenges that come with their role. These techniques teach people to take notice of their feelings, emotions, and physical sensations without judging them, enabling them to act rather than react instinctively.
MBSR: An eight-week program designed by Jon Kabat-Zinn that combines mindfulness meditation techniques with gentle yoga exercises and group discussions about stress management strategies.
MBCT: A therapeutic approach developed by Zindel Segal, Mark Williams, and John Teasdale which integrates elements from cognitive-behavioral therapy with mindfulness practices specifically tailored towards preventing relapse into depression or anxiety disorders.
Reducing Burnout Risk Among Healthcare Professionals
Burnout is a significant concern among healthcare professionals due to the high levels of stress they experience daily. Meditation can play an essential role in mitigating this issue by promoting relaxation response mechanisms within the body that counteract the negative effects associated with prolonged exposure to stressful situations at work. A study published in the Journal of Occupational Health found that healthcare professionals who participated in an eight-week MBSR program experienced reduced burnout symptoms, improved mental well-being, and increased job satisfaction.
Incorporating meditation practices into daily routines can help caregivers develop resilience against stressors they face while providing care for their loved ones or patients. By embracing mindfulness-based interventions and prioritizing self-care through regular practice, caregivers can effectively manage their mental health needs while continuing to provide compassionate support for those who depend on them.
Supporting caregivers' mental health is essential to ensure their well-being and prevent burnout. Cultivating compassion and empathy through meditation practices can help build social connections, foster understanding, and lead to greater emotional resilience.
Cultivating Compassion and Empathy
Through meditation, we can cultivate both our mental health and a greater capacity for empathy towards ourselves and those around us. By cultivating positive feelings through meditation, we can strengthen our relationships and foster a greater sense of connectedness with those around us.
Loving-kindness (Metta) Meditation Practices
Loving-kindness meditation, also known as Metta meditation, is a practice that involves directing love, kindness, and goodwill towards oneself first before extending it outwards to friends, family members, acquaintances, strangers, and even people we may have difficulty with. This form of mindfulness meditation encourages practitioners to cultivate an attitude of benevolence in their daily lives by repeating phrases such as "May I be happy" or "May all beings be free from suffering."
Begin by finding a comfortable seated position.
Close your eyes or maintain a soft gaze ahead.
Breathe deeply for several breaths before beginning the loving-kindness phrases.
Repeat these phrases silently while focusing on each person or group you are sending this energy toward:- May they be safe,- May they be healthy,- May they live with ease,- And may they find happiness in life.
Building Social Connections through Empathetic Meditations
Empathetic meditations involve putting oneself in another person's shoes and imagining their feelings and experiences. Engaging in empathetic meditations can foster greater comprehension of the emotions and points of view of others, thereby nurturing more profound bonds and affiliations.
Select an individual to contemplate – it could be someone you appreciate or even a person with whom you struggle.
Find a quiet space where you can sit comfortably without distractions.
Close your eyes or maintain a soft gaze ahead as you take several deep breaths.
Imagine the person's face, voice, and body language as vividly as possible while considering their current situation or challenges they may be facing.- What might they be feeling?- How do these emotions affect them physically?- Can you relate to any aspects of their experience?
Incorporating loving-kindness (Metta) meditation practices and empathetic meditations into our regular meditation routine not only enhances our emotional well-being but also promotes compassion towards ourselves and others. By cultivating empathy through focused attention on the experiences of those around us, we foster stronger social connections that contribute positively to both mental health and overall happiness in life.
By cultivating compassion and empathy through meditation, we can foster stronger social connections that have a positive effect on our mental health. Moving forward, let's explore how regular practice of meditation can also benefit us physically by improving heart rate variability and immunity.
Boosting Physical Health Benefits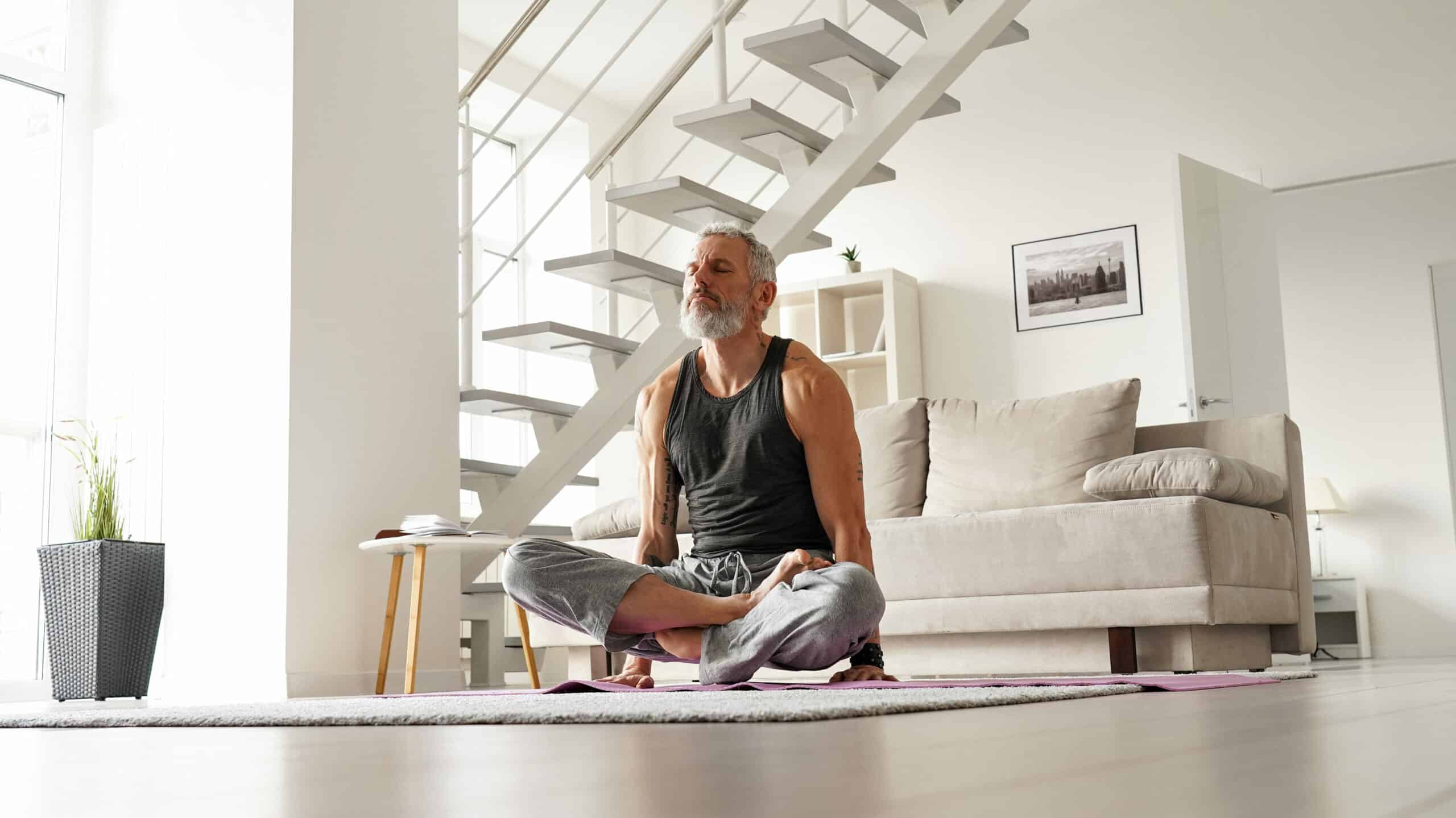 Not only does meditation benefit mental health, but it can also positively influence physical well-being by reducing strain on the heart, improving sleep quality, lowering blood pressure, and increasing immune system function. Regular meditation can bring about a decrease in strain on the heart, improved sleep quality, decreased blood pressure, and heightened immune system performance.
Heart rate variability improvements from regular practice
Studies have shown that consistent meditation practice can lead to increased heart rate variability (HRV), which is an indicator of good cardiovascular health. Higher HRV signifies that your body is better able to adapt to stress and maintain balance in the autonomic nervous system. This results in a lower risk of developing heart-related issues such as hypertension or arrhythmias.
The role of relaxation response in boosting immunity
Meditation triggers the relaxation response, which counteracts the effects of chronic stress by slowing down breathing rates, reducing blood pressure levels, and relaxing muscles throughout your body. The relaxation response also plays a crucial role in strengthening your immune system by increasing the production of natural killer cells – white blood cells responsible for fighting off viruses and cancerous cells.
Better Sleep Quality: Meditation helps regulate melatonin production – a hormone responsible for maintaining healthy sleep patterns. A consistent meditative routine can help combat insomnia and improve overall sleep quality.
Lowers Blood Pressure: Regular meditation has been found effective at lowering both systolic & diastolic blood pressures through its calming effect on our nervous systems thus decreasing risks associated with hypertension like heart attacks strokes etc.
Enhanced Immune System Function: As mentioned earlier, the relaxation response triggered by meditation boosts immunity. This makes your body more resilient against illnesses and infections.
Incorporating meditation into your daily routine can lead to significant improvements in both mental and physical health. By dedicating just a few minutes each day to mindfulness practices, you'll be investing in long-term well-being that will positively impact all aspects of your life.
Meditating regularly has been shown to bring about beneficial effects on physical health, including augmented heart rate variability and immunity. Moving onto the next heading, let's look at how meditative practices can help strengthen attention span and focus.
Strengthening Attention Span & Focus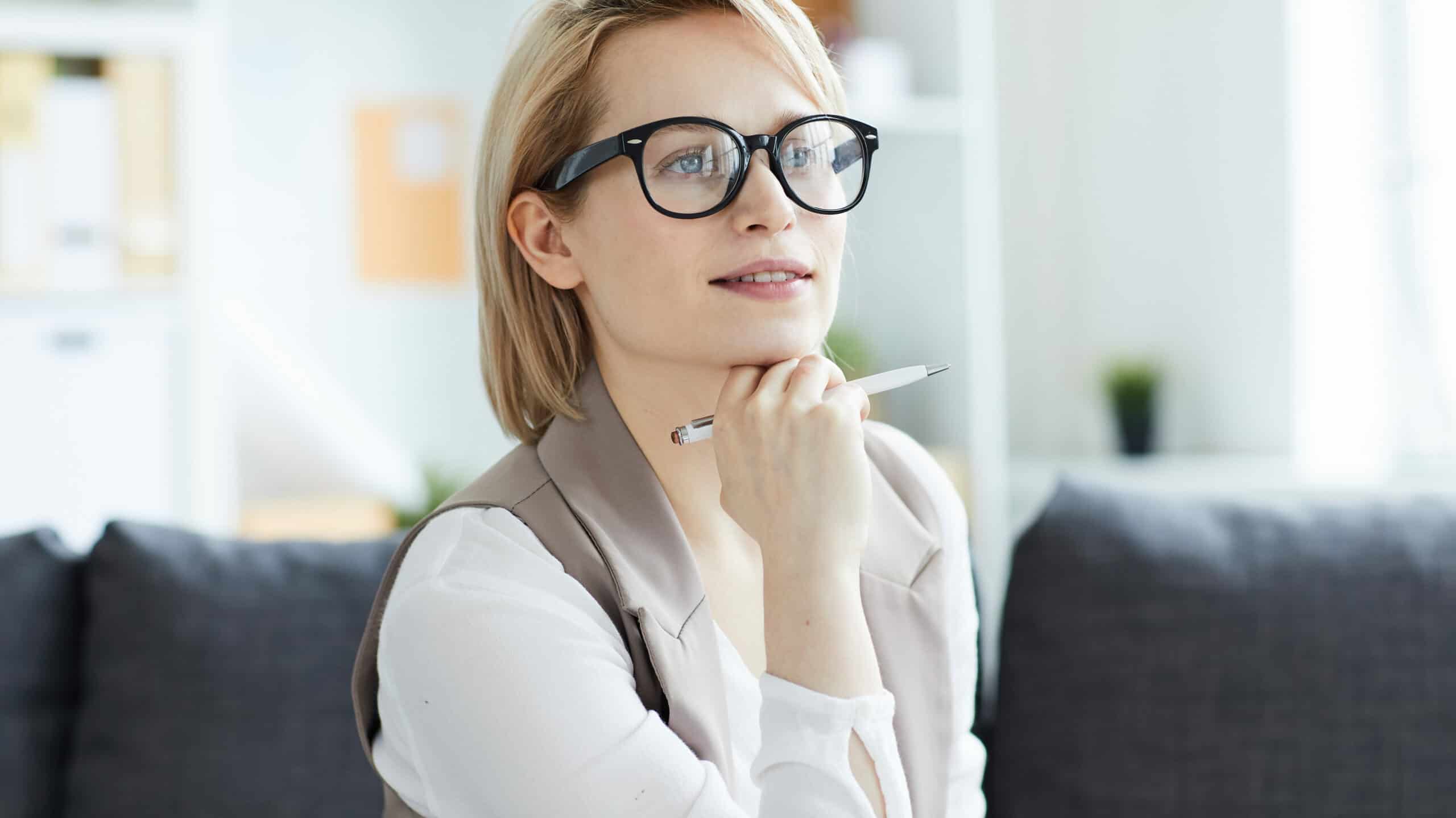 Meditating can dramatically boost your attentiveness and mental aptitude, permitting you to be more effective at jobs that necessitate continuous focus. By practicing certain forms of meditation such as concentrative or open monitoring meditations, individuals can improve their memory retention and avoid getting easily distracted. This leads to an overall increase in productivity.
Concentrative Meditation for Sharper Focus
In concentrative meditation, the practitioner focuses on a single point of reference, such as their breath or a specific mantra. This type of meditation helps train the mind to maintain focus on one task without being pulled away by distractions. Studies have shown that regular practice of concentrative meditation can lead to improved attention and cognitive performance, making it easier for individuals to stay focused during daily activities.
Tip: Start with short sessions (5-10 minutes) and gradually increase the duration as you become more comfortable with maintaining focus.
Suggested technique: Try focusing on your breath or repeating a simple mantra like "Om" during your practice.
Open Monitoring Meditation to Improve Cognitive Flexibility
Open monitoring meditation involves observing thoughts, feelings, and sensations without judgment or attachment. Instead of concentrating on a single focal point like in concentrative meditation, practitioners develop an awareness of their entire experience moment-to-moment. This form of mindfulness-based practice has been linked with increased cognitive flexibility – the ability to switch between different mental tasks efficiently – which is essential for multitasking effectively.
A study published in The Journal Of Neuroscience demonstrated that individuals who practiced open-monitoring meditation for just four days experienced significant improvements in cognitive flexibility compared to those who did not meditate. This suggests that even short-term practice can yield noticeable benefits.
Tip: Set aside time each day to practice open monitoring meditation, even if it's only for a few minutes at first.
Suggested technique: Begin by focusing on your breath and gradually expand your awareness to include thoughts, emotions, and bodily sensations as they arise without judgment or attachment.
By engaging in concentrative or open monitoring meditation on a regular basis, you can cultivate the mental clarity and focus necessary for enhanced productivity and well-being. By dedicating time each day to mindful practices like concentrative or open monitoring meditations, you'll be well on your way toward improved cognitive function and overall well-being.
Regularly engaging in meditation can cultivate a more robust capacity for concentration and attention, thus facilitating the ability to tackle life's obligations. Subsequently, we'll investigate how meditation can be utilized as a viable method for controlling incessant torment and side effects.
Managing Chronic Pain and Symptoms
By utilizing mindfulness-based techniques, individuals can improve their ability to cope with chronic pain and enhance their quality of life. By practicing mindfulness-based techniques, people can learn to manage their symptoms more effectively and experience a greater sense of well-being.
Mindfulness-Based Stress Reduction (MBSR) Techniques
MBSR, an evidence-based program that employs meditation techniques to assist people with chronic pain, offers a means of managing symptoms and enhancing overall well-being. MBSR teaches participants how to cultivate non-judgmental awareness of their thoughts, emotions, and bodily sensations related to pain. This increased self-awareness allows them to better understand their reactions to discomfort and develop healthier responses over time.
Breathing exercises: Focusing on the breath helps anchor attention in the present moment while calming the nervous system.
Body scan: A guided practice that involves mentally scanning each part of the body for sensations like tension or discomfort.
Gentle yoga stretches: These movements promote flexibility, relaxation, and mind-body connection while managing physical discomforts associated with chronic conditions.
The Role of Body Awareness in Pain Management
In addition to MBSR techniques, developing a heightened sense of body awareness plays a crucial role in managing chronic pain. By becoming more attuned to physical sensations within the body through practices like mindful movement or progressive muscle relaxation (PMR), individuals can learn to identify areas of tension and discomfort more effectively. This increased awareness allows them to respond proactively by adjusting their posture, engaging in targeted stretches, or utilizing other pain management strategies.
Routine engagement in meditation and mindfulness techniques can not only be beneficial for dealing with persistent pain, but it can also have a positive impact on psychological health by lessening stress levels, boosting emotional contentment, and assisting one to stay strong during difficult periods. By incorporating these practices into daily life, individuals suffering from chronic conditions can experience a greater sense of control over their symptoms and enjoy an improved quality of life.
MBSR strategies and bodily consciousness can be used to control persistent suffering and symptoms. By encouraging healthy lifestyle choices, we can further improve our well-being.
Encouraging Healthy Lifestyle Choices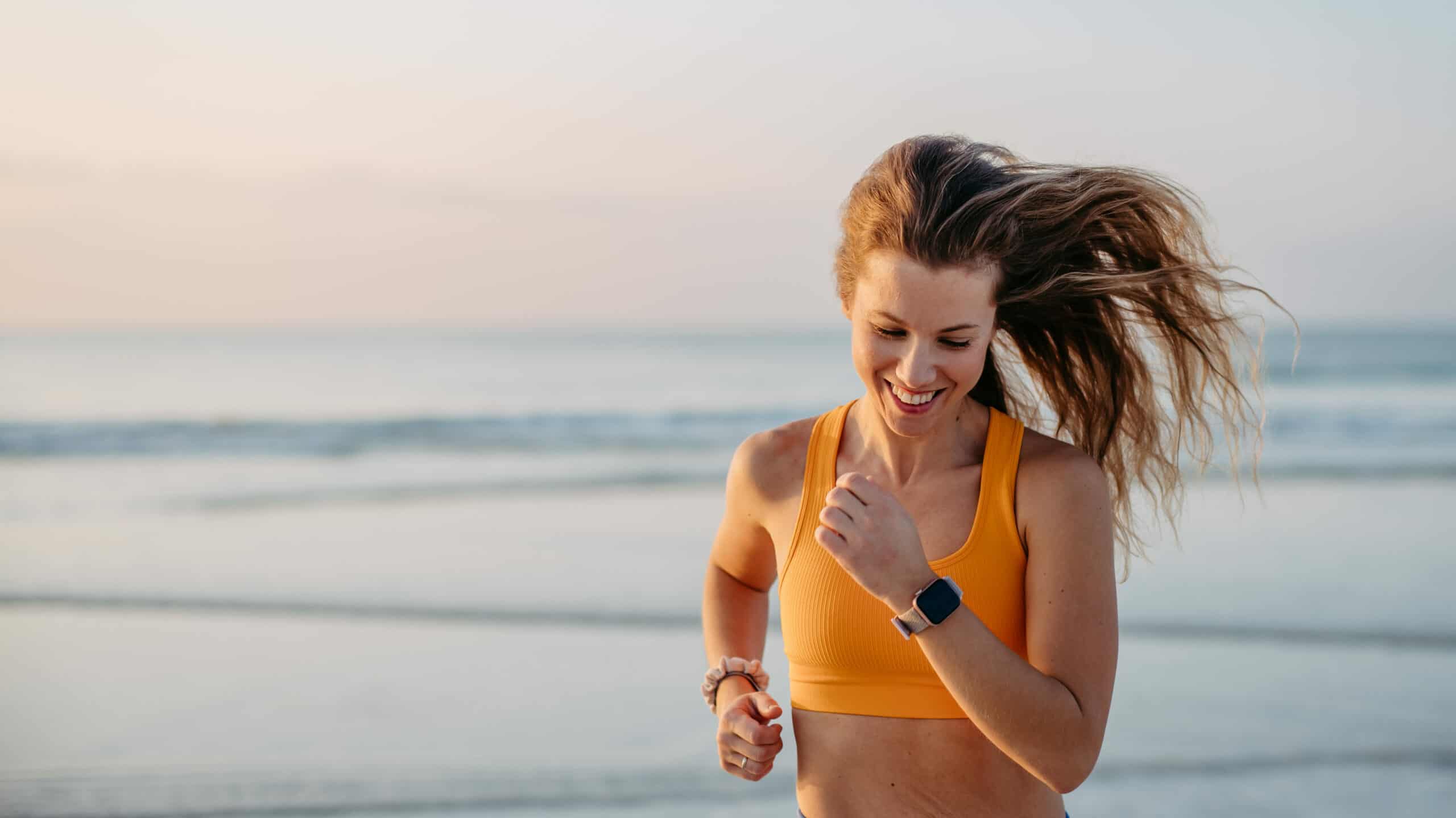 Meditation benefits mental health and promotes mindfulness and self-awareness, which play a crucial role in making better decisions regarding personal habits. By practicing regular meditation, individuals can gain the necessary self-awareness to make healthier lifestyle choices that benefit both physical and mental health in the long run.
Mindful Eating for Nutritional Balance
Mindful eating is an approach that encourages individuals to pay close attention to the sensations of hunger and fullness while savoring each bite of food. This practice helps people make more conscious decisions about what they consume, leading to healthier dietary habits such as consuming nutritious foods and avoiding overeating or emotional eating.
Focus on your meal's taste, texture, aroma, and appearance.
Eat slowly without distractions like television or smartphones.
Acknowledge feelings of hunger or satiety before deciding whether to eat more or stop.
Incorporating Regular Exercise into Daily Life
Meditation can help increase motivation for physical activity by reducing stress levels and improving overall mood. Those practicing meditation frequently are likelier to stick with their exercise regimens. A combination of aerobic activities like walking or swimming with strength training exercises provides numerous health benefits:
Better cardiovascular fitness & endurance;
Improved muscle strength & flexibility;
Reduced risk of chronic diseases such as heart disease, diabetes, and obesity.
Avoiding Substance Abuse through Mindfulness Practices
Meditation can be an effective tool to prevent substance abuse by helping cultivate self-awareness and foster healthier strategies for managing stress. Research has shown that mindfulness-based interventions are effective in reducing cravings for drugs or alcohol while promoting healthier coping mechanisms to deal with stressors that may trigger a relapse.
Incorporating meditation into daily life encourages individuals to make more informed choices about their overall well-being. By developing mindful habits related to eating, exercise, and mental health management, people can lead happier and more fulfilling lives in general.
Frequently Asked Questions Meditation Benefits
What is the main benefit of meditation?
The primary benefit of meditation is its ability to reduce stress and anxiety. By practicing various techniques such as focused attention or open monitoring, individuals can develop greater emotional regulation, leading to a calmer mind and improved overall mental health. Research has shown that regular practice can lower cortisol levels, which contributes to these positive effects.
Is there research showing the benefits of meditation?
Absolutely. Numerous studies have demonstrated the wide-ranging benefits of consistent meditation practice. For example, research from JAMA Internal Medicine found that mindfulness-based interventions significantly reduced symptoms related to stress, anxiety, depression, and pain management in patients with chronic conditions.
Conclusion
In conclusion, the benefits of meditation are vast and varied. From reducing stress and anxiety to boosting physical health, enhancing self-awareness, cultivating compassion and empathy, strengthening attention span & focus, managing chronic pain and symptoms to encouraging healthy lifestyle choices. Meditation has proven to be a powerful tool for improving overall well-being.