If you're looking to get started with yoga or deepen your practice, there are now more options than ever to do so online.
The choices for practicing yoga online are vast, from live-streaming classes to on-demand content and even one-on-one virtual sessions with a teacher.
But with all of these different types of online yoga classes available, which is best for you?
In this article, we'll explore the different types of online yoga classes as well as their benefits. We'll also share our top picks for the best programs for beginners and intermediate yogis alike.
So whether you're new to downward dog or an experienced sun salutation pro, read on for everything you need to know about finding the best online yoga class for you!
The Different Types of Online Yoga Classes
Yoga is an ancient practice that can be used for physical and mental wellbeing. There are many different types of yoga classes available online, each with its own unique benefits.
Whether you're interested in learning more about the spiritual side of yoga or are primarily interested in the fitness and longevity benefits, you'll be able to find something suitable online.
Here's a look at some of the most popular types of online yoga classes:
1. Hatha Yoga Classes:
These classes focus on basic postures and breath work. They are perfect for beginners who want to learn the basics of yoga without feeling overwhelmed.
2. Vinyasa Flow Classes:
These classes involve linking breath with movement to create a flowing sequence of poses. They are great for building strength and stamina.
3. Kundalini Yoga Classes:
These classes focus on energy work and often include chanting and breathing exercises. They can help to boost your mood and increase your sense of well-being.
4. Yin Yoga Classes:
These classes involve slow, passive movements designed to deeply stretch the connective tissues in the body. They can be beneficial for improving flexibility and joint mobility.
No matter what your fitness level or goals, there's an online yoga class out there that's right for you! Give yoga a try today and see how it can benefit your mind, body, and soul.
The Benefits of Practicing Yoga Online
Yoga is an ancient practice that has a wide range of benefits for both the mind and body. While many people still enjoy attending traditional yoga classes, more and more people are opting to practice yoga online.
The benefits of practicing yoga online include:
Variety – You can choose from a variety of classes that fit your schedule and you are not restricted to the type of yoga in your local area. You have access to expert instructors from around the world without needing to travel to find them. Plus, there are often speciality classes available (like pregnancy yoga or meditation) that you might not be able to find at a regular studio.
Convenience – In today's world we often feel like we need to wear expensive work out clothes, drive across town and pay a lot of money just to get access to average quality yoga instruction. Online classes make it easy to access world-class teachers.
Cost – They're usually cheaper than in-person classes…and sometimes even free! If cost is an issue, there are plenty of options out there that won't break the bank (or wallet). All in all, online yoga classes provide an affordable way to practice regularly without having to commit financially (or otherwise) to one particular studio or instructor.
Flexibility – You can practice in the comfort of your own home and you can choose your schedule. This is especially beneficial for busy people who don't have time to attend a traditional class. You can also switch between different levels and styles as you see fit, whenever you like.
Confidence – You don't need to worry about how you look. One of the best things about practicing yoga at home is that you can do it in your PJs! Seriously though, you don't have to worry about what to wear or how you look when doing Yoga postures in front of others.
If you're new to yoga and feeling a bit intimidated by going to an in-person class, starting off with some online classes can be a great way to ease into things at your own pace.
The Best Online Yoga Programs
To help you find the perfect online yoga program for your needs, we've compiled a list of some of our favorite options below.
We've included programs for both beginners and those who are looking for more advanced instruction so that everyone can find something that's right for them.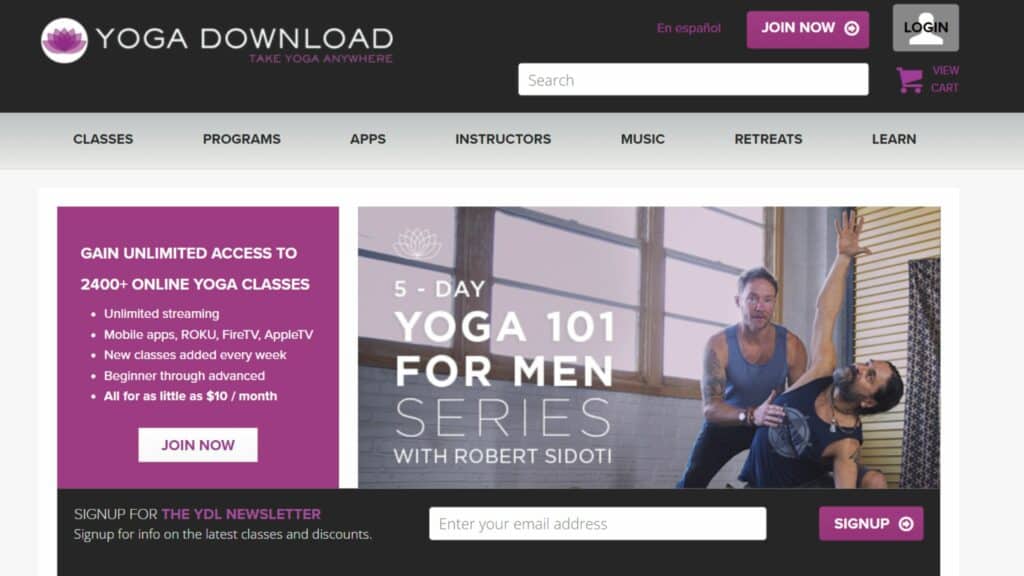 If you're looking for a comprehensive online yoga experience, look no further than Yoga Download.
This website offers an extensive library of both audio and video classes that range from beginner to advanced levels, so you can always find something that's perfect for your skill level.
And if you're short on time, they also offer shorter "mini-classes" that are perfect for when you need a quick fix.
Visit the Yoga Download Website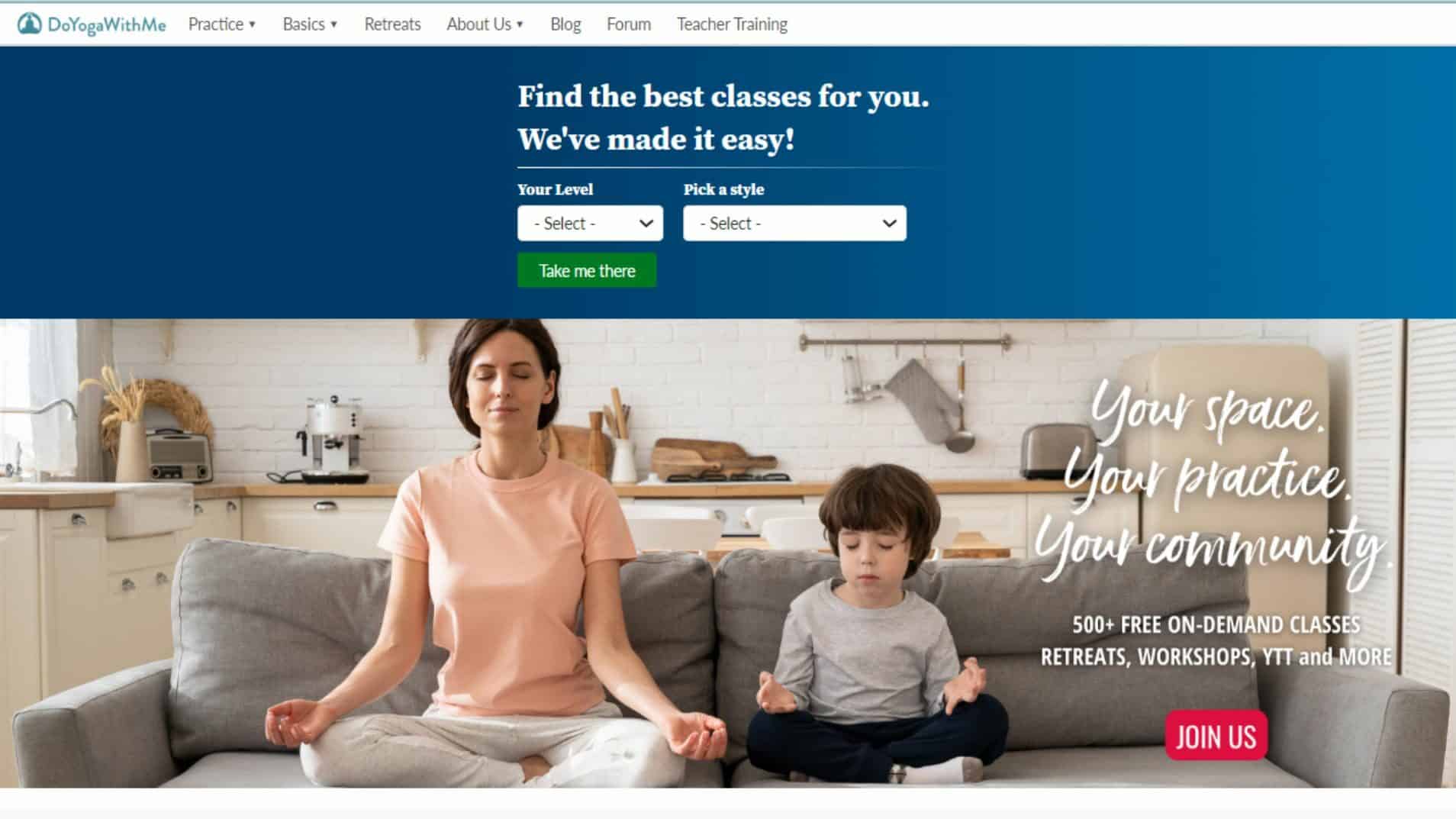 Don't let the name fool you – this website has plenty of options for yogis of all levels, including beginners.
They have over 500 different class videos available on their site, so finding one that's right for your needs will be a breeze (and with classes ranging from 5 minutes to 2 hours in length, there's definitely something here for everyone).
Plus, new videos are added weekly so there's always something fresh to try out!
If you're looking for a more affordable online yoga program that still offers a wide variety of class styles and lengths, DoYogaWithMe is definitely worth checking out.
With over 800 classes available (and new ones added every week), there's something here for everyone – whether you're interested in Hatha, Vinyasa Flow, Yin Yoga or anything in between.
Prices start at just $9 per month for unlimited access to their entire library of content.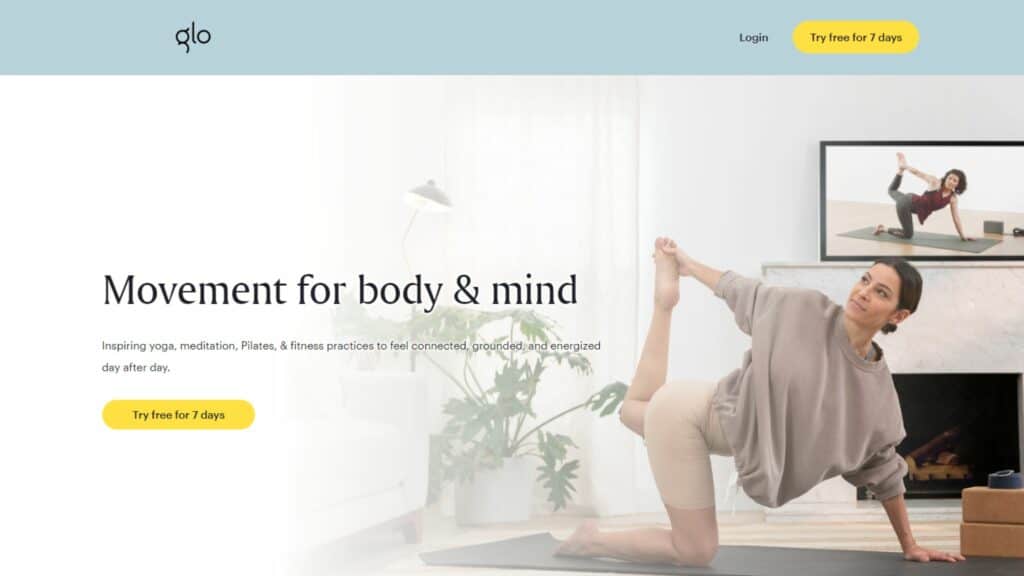 If you're looking for high-quality yoga instruction from some of the world's best instructors, look no further than Yogaglo. This website offers access to over 3,500 different classes and videos, so you can be sure to find something that meets your needs.
And with new content added daily, there's always something new to explore!
With over 3200+ recorded classes available on demand at any time that suits your schedule (and new ones added every week), YogaGlo is perfect for those who crave variety and flexibility in their practice.
While most classes hover around 60 minutes long, they do offer longer format workshops & teacher training courses too should You feel like delving deeper into your practice.
The majority of their offerings are geared towards beginner & intermediate students.
But with 4 different membership tiers ranging from $18-$108 monthly – depending on how often you plan practicing- , They do provide access to more specialized content like Pre & Post Natal Yoga And Advanced practices too.
Plus first 14 days Are free So It's definitely worth trying them out before committing financially.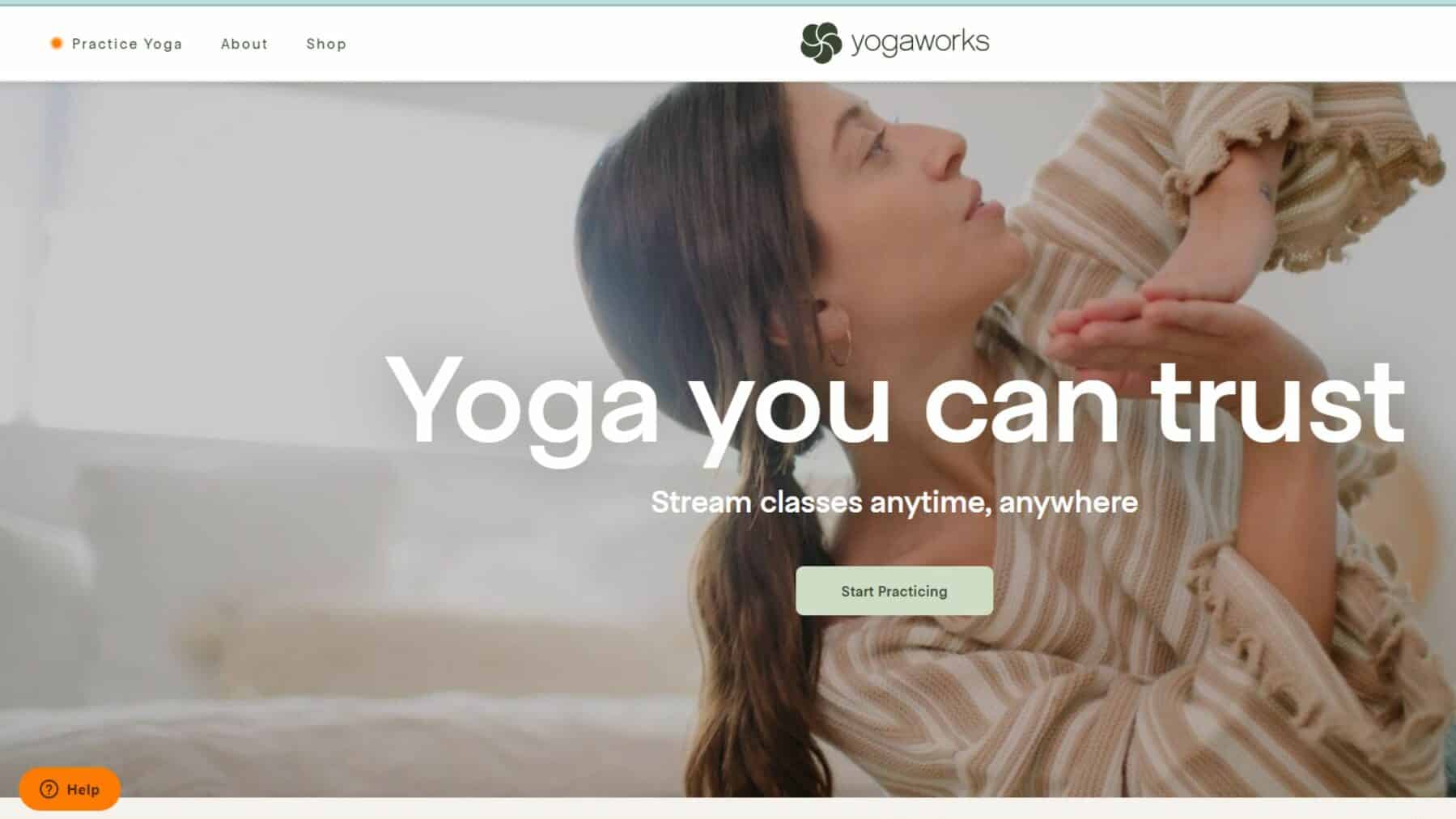 MyYogaWorks is a great option for those who want an online yoga experience that feels just like attending a class in person. That's because all of their classes are taught by real instructors who are passionate about helping others improve their practice.
Plus, with over 1,000 different class options available (including both live and pre-recorded), you'll never get bored!
Things to Consider when Choosing an Online yoga Class
When it comes to finding the best online yoga program for your needs, there are a few things you'll want to keep in mind.
First, consider the difficulty level of the classes offered.
If you're an experienced yogi looking for a challenge, you'll want to make sure the program offers advanced classes that will push you out of your comfort zone.
Second, take into account the cost of each program
While many offer free trials or introductory rates, some can be quite pricey once you're locked in.
Finally, factor in how much time commitment is required
If you only have 30 minutes per day to dedicate to yoga practice, look for programs that offer shorter class times so as not nor overwhelm yourself.
Once you've considered all of these factors and narrowed down your options accordingly, it's time to start exploring!
Tips for Getting the Most Out of Your Virtual Yoga Class
As someone who has been practicing yoga for years, I often get asked how to make the most out of a virtual class.
Here are my top five tips:
Arrive to your class early and set up your space in a way that feels comfortable and conducive to concentration.
Make sure you have all the props you need before starting the class – yoga mat, bolster, blanket, blocks, strap, etc.
Follow along with the instructor throughout the class but also listen to your own body and breath and modify poses as necessary.
If possible practice in a quiet room without distractions or interruptions from others in your household.
At the end of class take few moments sit quietly or lie down in savasana (corpse pose) absorb everything you've learned before getting up and going about your day.
These five tips will help you get the most out of your virtual yoga class and ensure that you have a positive experience.
FAQs for Online Yoga Classes
Which online yoga classes are best?
The best online yoga classes for someone will depend on their individual needs and preferences.
However, some factors that could be considered when choosing an online yoga class include the level of difficulty (beginners, intermediate, or advanced), the style of yoga being taught (such as Ashtanga, Bikram, or Hatha), and the length of each session (30 minutes, 1 hour, etc.).
Additionally, it may be helpful to read reviews from other students before enrolling in a class.
Conclusion
So if you've been thinking about trying yoga but aren't sure where to start, give an online class a go – you might just be surprised at how much you enjoy it!
Wellness guides, venues and programs can help you live a healthier life. They offer tips on how to eat better, exercise more and relax. But with so many choices out there, it can be hard to know where to start. That's why we've put together a list of the best websites and apps to study and practice yoga online. So whether you're looking for a beginner's guide or an expert-led class, there's something here for everyone.