The journey to Sacral Chakra Alignment is a transformative process that can greatly enhance one's emotional and creative well-being. In this blog post, we will explore the symbolism and key aspects of the sacral chakra (also known as Svadhisthana) to gain insight into how it affects emotions and self-expression, while also providing guidance on restoring balance in this vital energy center.
Throughout our discussion, you will gain an understanding of the symbolism and key aspects related to emotions and self-expression associated with the sacral chakra. We will examine signs of blocked energy in Svadhisthana and provide guidance on aligning your sacral chakra for optimal balance.
Furthermore, we'll introduce essential oils & aromatherapy techniques specifically targeting svadhisthana healing while addressing healthy relationships with pleasure & creativity. Lastly, discover yoga poses and movement practices designed for sacral chakra alignment to maintain energetic equilibrium within your body.
Understanding the Sacral Chakra
The sacral chakra, also known as svadhisthana, is associated with sensuality, creativity, pleasure, and overall enjoyment of life. Located in the area beneath the navel, this chakra is vital for emotional health and allowing one to express themselves uninhibitedly. In this section, we will explore the location and symbolism of the sacral chakra along with its key aspects related to emotions and self-expression.
Location and Symbolism of the Sacral Chakra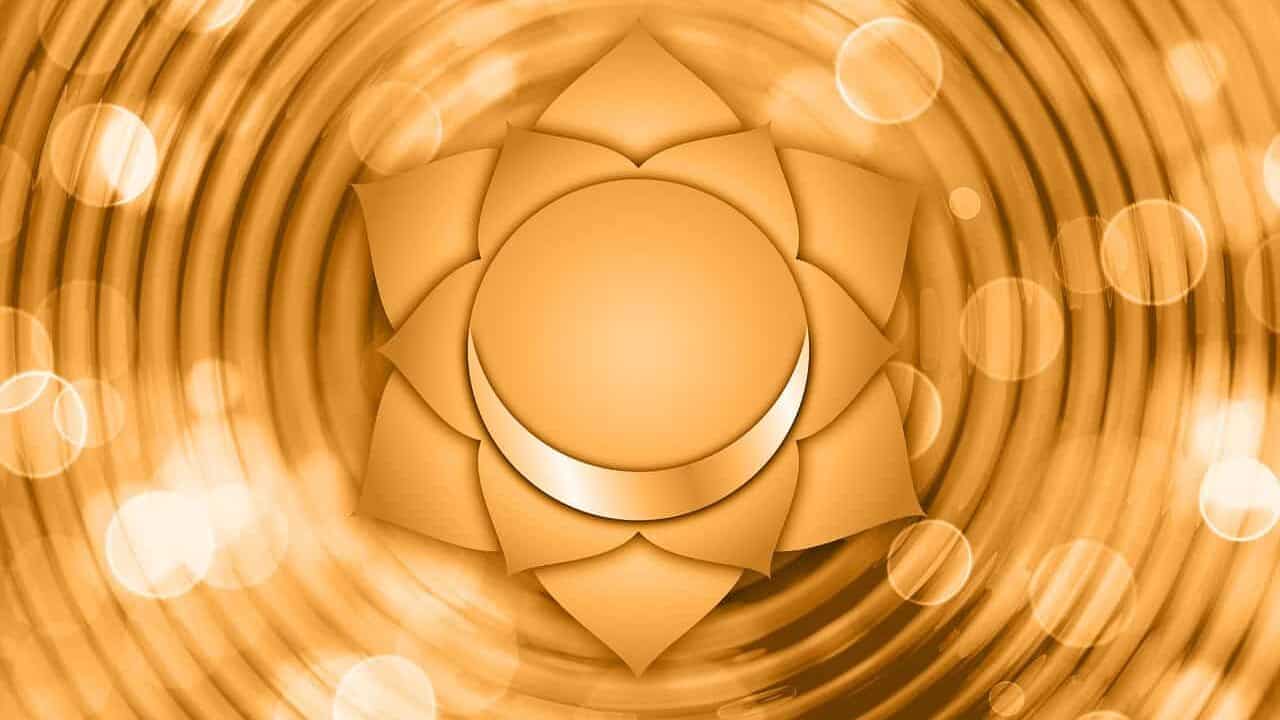 The sacral chakra is located about two inches below your navel or belly button within your lower abdomen. It is represented by an orange lotus flower with six petals symbolizing purity, spiritual growth, wisdom, and detachment from earthly desires. The element associated with svadhisthana is water which signifies fluidity, adaptability, and emotional depth.
Sensuality: This energy center governs our connection to physical sensations such as touch or taste that allow us to experience pleasure in different forms.
Creativity: The sacral chakra relates closely to artistic expressions like painting or writing but also extends into problem-solving skills needed for everyday life situations.
Pleasure & Enjoyment: A balanced sacral chakra enables individuals to enjoy various aspects of their lives without guilt while appreciating the beauty around them at all times.
Key Aspects Related To Emotions And Self-Expression
A healthy flow of energy through one's svadhisthana allows for a harmonious balance between emotions and self-expression. Some key aspects related to these areas include:
Emotional Intelligence: A balanced sacral chakra allows individuals to recognize, understand and manage their own emotions effectively while also empathizing with others.
Self-Expression: With an aligned sacral chakra, people can communicate their thoughts, feelings, and ideas openly without fear of judgment or rejection from others.
Sense Of Identity: Svadhisthana is closely linked to our sense of identity as it helps us form connections with the world around us through creative expression and emotional experiences.
In order to maintain overall well-being in your life, it's essential that you pay attention to your sacral chakra's health by incorporating various healing practices such as meditation techniques, yoga poses or even using crystals for energy balancing purposes. By doing so, you'll be able to tap into your unlimited creative power while cultivating healthy relationships with pleasure-seeking activities like intimacy or artistic pursuits.
Acknowledging signals of impeded energy is crucial for properly harmonizing your power, and essential in attaining equilibrium with the Sacral Chakra. By recognizing these signs, we can begin exploring ways to restore balance and harmony within Svadhisthana.
Signs of Blocked Energy in Svadhisthana
When energy flow through your sacral chakra becomes blocked or imbalanced, you may experience various physical symptoms as well as emotional challenges. Recognizing these signs is the first step towards restoring balance and promoting overall wellbeing.
Physical manifestations indicating blockage
An unbalanced sacral chakra can manifest itself physically in several ways. Some common symptoms include:
Lower back pain: Discomfort or tension in the lower back region might indicate a blocked sacral chakra.
Urinary issues: Problems with urinary function, such as frequent infections or bladder control difficulties, can be linked to an imbalance within this energy center.
Sexual dysfunction:The sacral chakra relates closely to our sexual health; thus, any form of sexual dysfunction could signify an issue with this particular energy center.
Fertility problems:A misaligned svadhisthana chakra may also contribute to fertility challenges for both men and women.
Emotional challenges linked to an unaligned sacral chakra
Beyond physical discomfort, there are several emotional indicators that suggest your sacral chakra might be out of alignment. These include:
Lack of creativity: If you find yourself struggling with creative expression or feeling uninspired regularly, it could point towards a blockage within your svadhisthana area.
Difficulty enjoying pleasurable activities: An inability to fully embrace and enjoy pleasurable experiences, such as intimacy or indulging in hobbies you once loved, might be linked to an imbalanced sacral chakra.
Emotional instability: Experiencing mood swings, feelings of guilt or shame around pleasure-seeking behaviors, and difficulty maintaining healthy relationships can all signify issues with your sacral energy center.
Fear of change: A blocked svadhisthana chakra may also manifest itself through resistance to change or feeling stuck in certain aspects of life.
By identifying these physical and emotional signs early on, you can take the necessary steps towards healing practices that will help realign your sacral chakra and restore balance within this crucial energy center.
Recognizing the signs of blocked energy in Svadhisthana is an important first step towards restoring balance. By aligning your sacral chakra, you can take control and manifest a more balanced state of wellbeing.
Aligning Your Sacral Chakra for Balance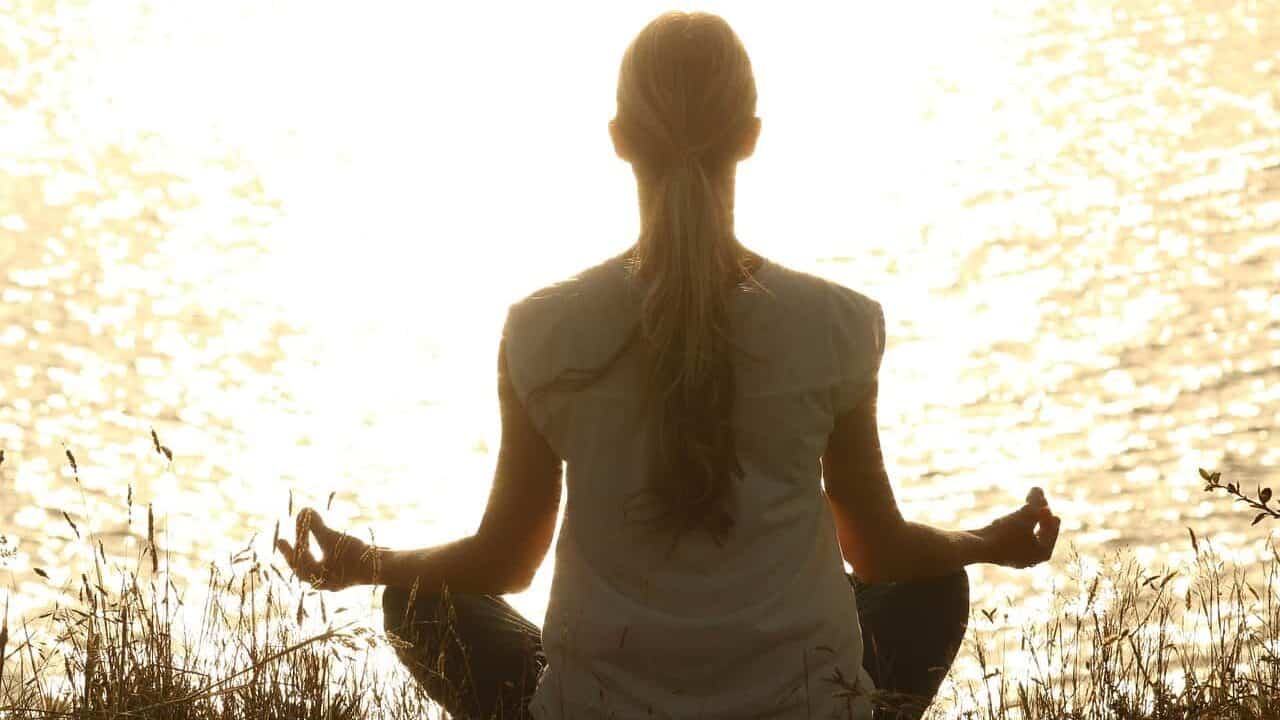 Bringing your sacral chakra into alignment involves using specific tools and practices that promote balance within this energy center. These methods include affirmations tailored towards embracing pleasure without guilt or shame while encouraging creative expression. By incorporating these techniques, you can help restore the natural flow of energy through your svadhisthana chakra, leading to improved emotional well-being and self-expression.
Affirmations for Healing Svadhisthana
Affirmations are powerful statements that can reprogram our subconscious mind and help us create a more positive mindset. When it comes to aligning the sacral chakra, consider using affirmations focused on embracing pleasure, creativity, and healthy relationships with others. Some examples of sacral chakra affirmations include:
I am open to experiencing joy in my life.
My creativity flows freely and effortlessly.
I honor my body's needs and desires without guilt or shame.
I attract nurturing relationships that support my growth.
Visualization Techniques Promoting Balance
Chakra meditation techniques, such as visualization exercises, can be an effective way to clear blockages in your energy centers. To balance your sacral chakra, try visualizing a vibrant orange light emanating from the area below your navel during meditation sessions. This color represents the energetic frequency associated with svadhisthana; by focusing on it during visualization exercises, you're helping bring harmony back into this essential part of your energetic system. For added benefits when working with visualizations, consider incorporating sacral chakra crystals such as carnelian, orange calcite, or sunstone. These stones are believed to resonate with the energy of the sacral chakra and can amplify your efforts toward restoring balance.
Incorporating these practices into your daily routine can help you maintain a balanced sacral chakra and enjoy improved emotional well-being, creativity, and self-expression. Remember that consistency is key when working with any aspect of the chakra system, so make sure to dedicate time each day for these healing exercises.
By following the affirmations and visualization techniques outlined in this article, you can begin to align your sacral chakra for balance. To further enhance your healing journey, we'll now explore how essential oils and aromatherapy can be used to support svadhisthana alignment.
Essential Oils & Aromatherapy for Svadhisthana Healing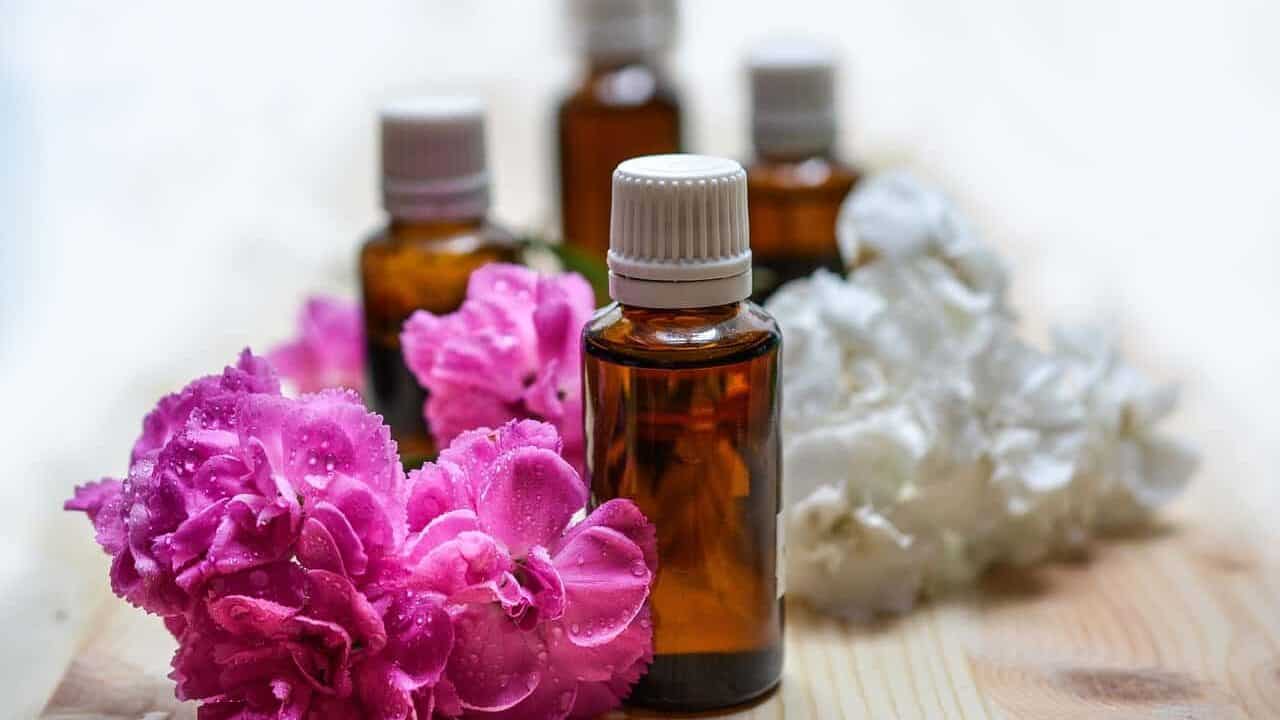 Utilizing essential oils specifically chosen for their connection to the energies of the sacral chakra can provide additional support during your journey toward alignment. Incorporating these scents into soothing baths allows them to penetrate deeply on both physical and energetic levels.
Recommended Essential Oils Targeting Svadhisthana
The following essential oils are known for their ability to resonate with the energy of the sacral chakra, promoting balance and healing:
Sandalwood: Known for its grounding properties, sandalwood helps calm emotions while encouraging creativity and sensuality. Learn more about sandalwood oil benefits here.
Jasmine: This exotic floral scent is associated with passion, romance, and self-confidence. It supports emotional release and encourages a healthy relationship with pleasure. Discover jasmine oil's uses here.
Cinnamon: As a warming spice, cinnamon stimulates circulation in the lower abdomen area while helping to alleviate feelings of guilt or shame related to intimacy or creative expression. Find out more about cinnamon's effects on our wellbeing by visiting this informative article: "Cinnamon Oil Benefits".
Patchouli: With its earthy aroma, patchouli aids in balancing an overactive sacral chakra by grounding excess energy and promoting a sense of calm. Learn about patchouli oil's benefits here.
Creating a Calming Bath Ritual with Aromatherapy
A soothing bath infused with essential oils can be an effective way to restore balance in your sacral chakra while providing relaxation for both body and mind. Follow these steps to create your own svadhisthana healing bath ritual:
Set the mood: Dim the lights, light some candles, or use soft ambient lighting to create a relaxing atmosphere.
Select your essential oils: Choose one or more of the recommended sacral chakra oils mentioned above based on their properties and personal preferences.
Dilute the oils: Add around 5-10 drops of essential oil(s) into a carrier oil (such as coconut or almond oil) before adding it to your bathwater. This ensures that they disperse evenly throughout the water without causing skin irritation. For more information on diluting essential oils, check out this helpful guide: "How To Dilute Essential Oils".
Add Epsom salts (optional): Including Epsom salts in your bath can help enhance relaxation by easing muscle tension and promoting detoxification.
Soak & Relax: Immerse yourself in the aromatic waters, allowing yourself at least twenty minutes to fully absorb their therapeutic effects. Focus on releasing any emotional blockages related to pleasure, creativity, and self-expression.
By using essential oils and aromatherapy to target the Svadhisthana chakra, we can begin to restore balance in our lives. Next, let's explore how healthy relationships with pleasure and creativity are integral for the alignment of this energy center.
Healthy Relationships with Pleasure & Creativity
Maintaining healthy relationships with both pleasure-seeking activities (such as intimacy) and personal creative outlets are vital components when working on aligning your sacral chakra. This includes recognizing and overcoming guilt or shame associated with these aspects of life.
Addressing Negative Beliefs Surrounding Pleasure
In order to foster a balanced sacral chakra, it's essential to confront any negative beliefs you may have surrounding pleasure. Many people struggle with feelings of guilt or shame when indulging in pleasurable experiences, which can lead to an unbalanced sacral chakra. To combat this, practice self-compassion and remind yourself that experiencing joy is a natural part of being human. Consider exploring mindfulness meditation techniques or seeking guidance from a therapist if necessary.
Embracing Creative Expression without Fear
Creativity is another crucial aspect related to the sacral chakra, allowing us to express ourselves freely and authentically. However, fear of judgment or failure often hinders our ability to embrace our creative side fully. To overcome this barrier:
Acknowledge your fears: Recognize what holds you back from expressing yourself creatively.
Create for yourself: Focus on creating art for personal enjoyment rather than external validation.
Find inspiration: Surround yourself with other artists who inspire you and encourage your growth.
Prioritize time for creativity: Schedule a regular time for creative pursuits, making them a non-negotiable part of your routine.
By addressing negative beliefs surrounding pleasure and embracing creativity without fear, you can work towards restoring balance in your sacral chakra. Regularly engaging in creative activities can assist in cultivating a sense of equilibrium within the sacral chakra, thereby improving mental health and deepening self-awareness.
Acknowledge and allow joy to enter our lives, so we can reveal the genuine core of who we are. With this understanding as our foundation, let us now explore how yoga and movement can be used for sacral chakra balance.
Yoga & Movement for Sacral Chakra Balance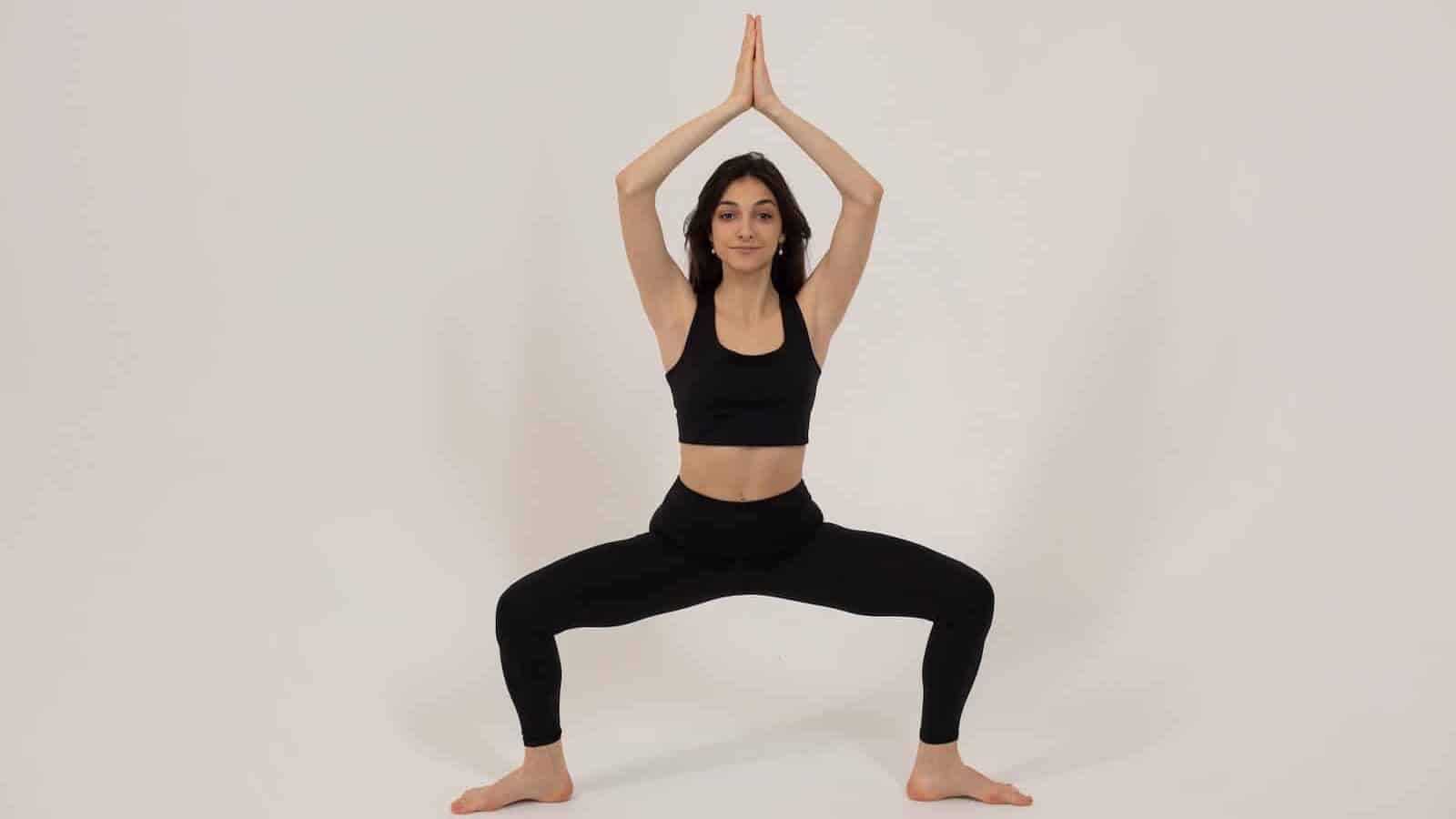 Incorporating yoga poses specifically designed to target the sacral chakra can help improve energy flow, release tension, and promote overall balance within this area. These movements often focus on hip-opening postures that encourage emotional release while enhancing flexibility.
Recommended Yoga Poses for Svadhisthana Alignment
Practicing certain yoga asanas can be highly beneficial in restoring balance to your sacral chakra. Some of these poses include:
Baddha Konasana (Bound Angle Pose): This seated pose helps open up the hips and stimulate the lower abdomen, directly targeting the sacral chakra.
Goddess Pose (Utkata Konasana): A powerful standing posture that strengthens and stretches the inner thighs while opening up the hips, allowing energy to flow more freely through svadhisthana.
Pigeon Pose (Eka Pada Rajakapotasana): This deep hip opener not only targets your sacral chakra but also encourages emotional release stored in this area of your body.
Cobra Pose (Bhujangasana): A gentle backbend that stimulates both root and sacral chakras by stretching out abdominal muscles and promoting a healthy spine alignment.
The Importance of Movement in Maintaining Energetic Balance
Movement is an essential aspect when it comes to maintaining energetic balance throughout our entire chakra system. In addition to yoga, other forms of movement such as dance therapy or even a simple walk in nature can help release stagnant energy and bring balance to your sacral chakra. By engaging in regular physical activity that resonates with you, it becomes easier to maintain an aligned and balanced sacral chakra.
Remember that consistency is key when incorporating these practices into your routine. Make time for yourself to engage in activities that promote sacral chakra healing and enjoy the benefits of increased creativity, pleasure, and overall well-being.
Frequently Asked Questions Sacral Chakra Alignment
How do you realign your sacral chakra?
To realign your sacral chakra, practice affirmations, visualization techniques, and engage in yoga or movement exercises targeting the svadhisthana. Additionally, use essential oils like sandalwood or orange for aromatherapy during a calming bath ritual. Embrace creative expression without fear and address negative beliefs surrounding pleasure to maintain energetic balance.
What imbalances the sacral chakra?
Sacral chakra imbalance can be caused by emotional trauma, repressed emotions, unhealthy relationships with pleasure and creativity, lack of self-expression, or unresolved past experiences. These factors disrupt the flow of energy through Svadhisthana leading to physical manifestations such as lower back pain and emotional challenges like anxiety.
What causes sacral chakra imbalance?
The main causes of sacral chakra imbalance include unresolved emotional issues from childhood or past relationships, suppression of feelings related to sexuality and creativity, societal conditioning that promotes guilt around pleasure-seeking behaviors, and excessive stress levels which impact our ability to express ourselves freely and authentically.
Conclusion
In conclusion, aligning your sacral chakra is essential for maintaining emotional balance and promoting creativity and pleasure in your life. Understanding the location and symbolism of the sacral chakra, recognizing signs of blockage, using affirmations and visualization techniques, incorporating aromatherapy, embracing healthy relationships with pleasure and creativity, as well as practicing yoga and movement regularly can help you restore balance to this energy center.